Go fight against malaria
As you might know members of the zeitgeist movement have been participating in volunteer computing projects
(BOINC) for a while now. We helped advance science tremendously through our contribution along with millions of contributors all around the globe.
The zeitgeist movement has participated in a project that helped advance the field of quantum computing called AQUA@Home, Our passion and determination was so great that we've become the most contributing team in the world. Which lead to the world's first commercially available quantum computer.
Members of the movement are currently participating in many other projects in BOINC and one of the most notable projects we are volunteering in is malariacontrol a project that helps eliminate malaria . Once again with our unstoppable willingness to help and contribute we have become the most active contributing team out there.
Recently the World Community Grid (which host projects that help scientists use the Volunteers computers to fight many deadly diseases such as cancer and aids) has announced a project called 'Go fight against malaria". The projects will help scientists put a stop to a disease that threatens over 3 billion lives.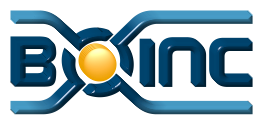 I hope the members of this movement participate in this project that will help countless lives. If we can get the zeitgeist movement team through our collective contribution to the top of the most contributing teams in the world, we will get significant recognition from the world Community. If you want to join the project or jest learn more about it check their official website and the FAQ